Serving Timberlake, Forest, Lynchburg, Evington, and surrounding areas
Pet Emergency? Call us right away at (434) 237-6631!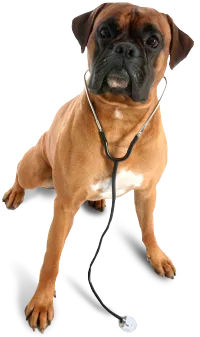 We are thrilled to have been a large part of the pet community in Lynchburg, Forest, and surrounding areas since 1981!
Seven Hills Animal Hospital is a full-service animal hospital for dogs and cats that is here to help you take care of your pet's routine medical, surgical, and dental care. We have over 35 years of experience offering regular pet wellness care, preventive medicine, diagnosis, treatment, surgery, boarding, and more. Beyond the best in pet health care, we do our best to provide a welcoming atmosphere, so your pet can feel at home in what we know can be a stressful environment.

We are happy to offer a number of resources that enable you to learn about how to take better care of your pets. Please feel free to browse our site, particularly the informational articles.
The best health care is provided by YOU by providing a healthy diet, exercise, regular veterinary exams and testing, as well as problem prevention. Becoming knowledgeable about preventative pet care is essential to the ongoing success of your pet's health.
If you have any questions, call (434) 237-6631 or email us and we'll promptly get back to you. Our office is very easy to get to -- just check out the map below! We also welcome you to subscribe to our newsletter, which is created especially for pet owners in our area.

We are honored to have been a member of this community for so long and to have had the pleasure of getting to know so many wonderful pets and their families.
Seven Hills Animal Hospital | (434) 237-6631
3431 Waterlick Rd, Forest, VA 24551
Find Us On Facebook